we got national praise for
Wedding gown cleaning and preservation services
Do You Feel Like Your Gown
requires special attention?
We do too. That's why we encourage every client (or potential client) to reach out and book on our calendar. This way we can walk you through our process, demonstrate our knowledge, and provide you with an estimate. Plus, you get to meet the team!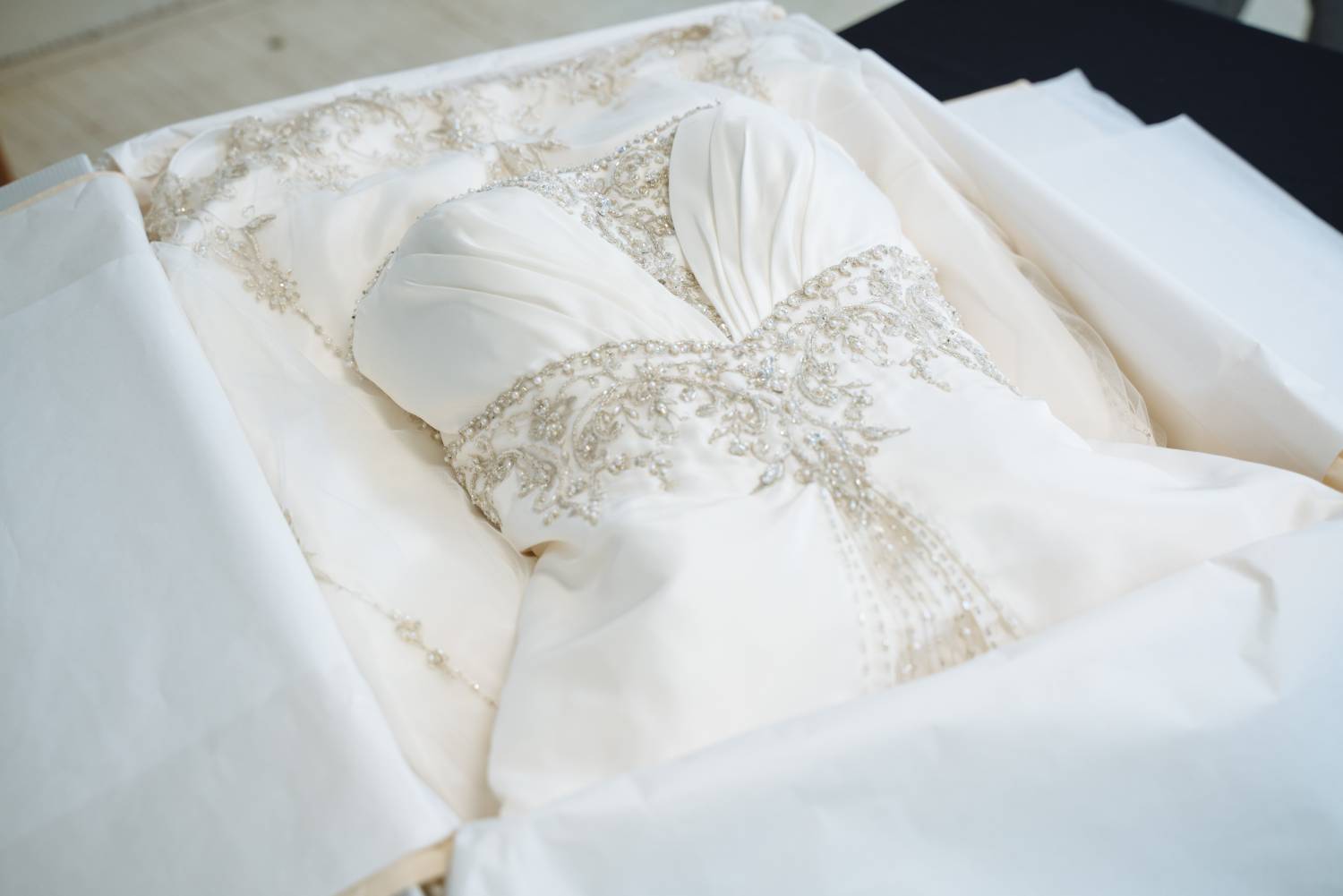 Book on Our Live Calender
Our wedding gown cleaning and preservation services have received national praise. So, please book an un-rushed, personal appointment with us to walk you through our process.
Meet & Greet.
It's really important to us that you know exactly how we're going to clean your wedding gown. We offer bookings on our live calendar so that we can walk you through the entire process. Is your gown pure silk? Don't fret—we have a special process just for that.
Individualistic Protection & Repair.
Bead work, embroidery, sequins and other fine details are carefully repaired (if needed) and protected for the cleaning process. We take photos and document every part of the gown in order to maintain each detail.
Meticulous Cleaning, By Hand.
That's right—we don't just throw your wedding gown into a machine and hope for the best. We gently extract dirt, wine, and whatever else has made it onto your gown before we even consider putting it in our machine.
Custom Program Washing.
Every gown has a unique blend of material. Some are more temperamental than others and therefore they require a different type of clean, agitation, and solution. We examine and test every gown to determine a custom program that will be safest. We always err on the side of caution — there's no room for mistakes here.
Museum Quality Preservation.
We've sourced the exact garment archival system that the Smithsonian Institute and the Metropolitan Museum of Art both use. All our products are chemically inert — they will not cause chemical reactions (which can cause irreversible damage to garments). Not to mention, the structure of the kit will create a stable environment which protects against humidity, temperature fluctuations, bugs, and rodents.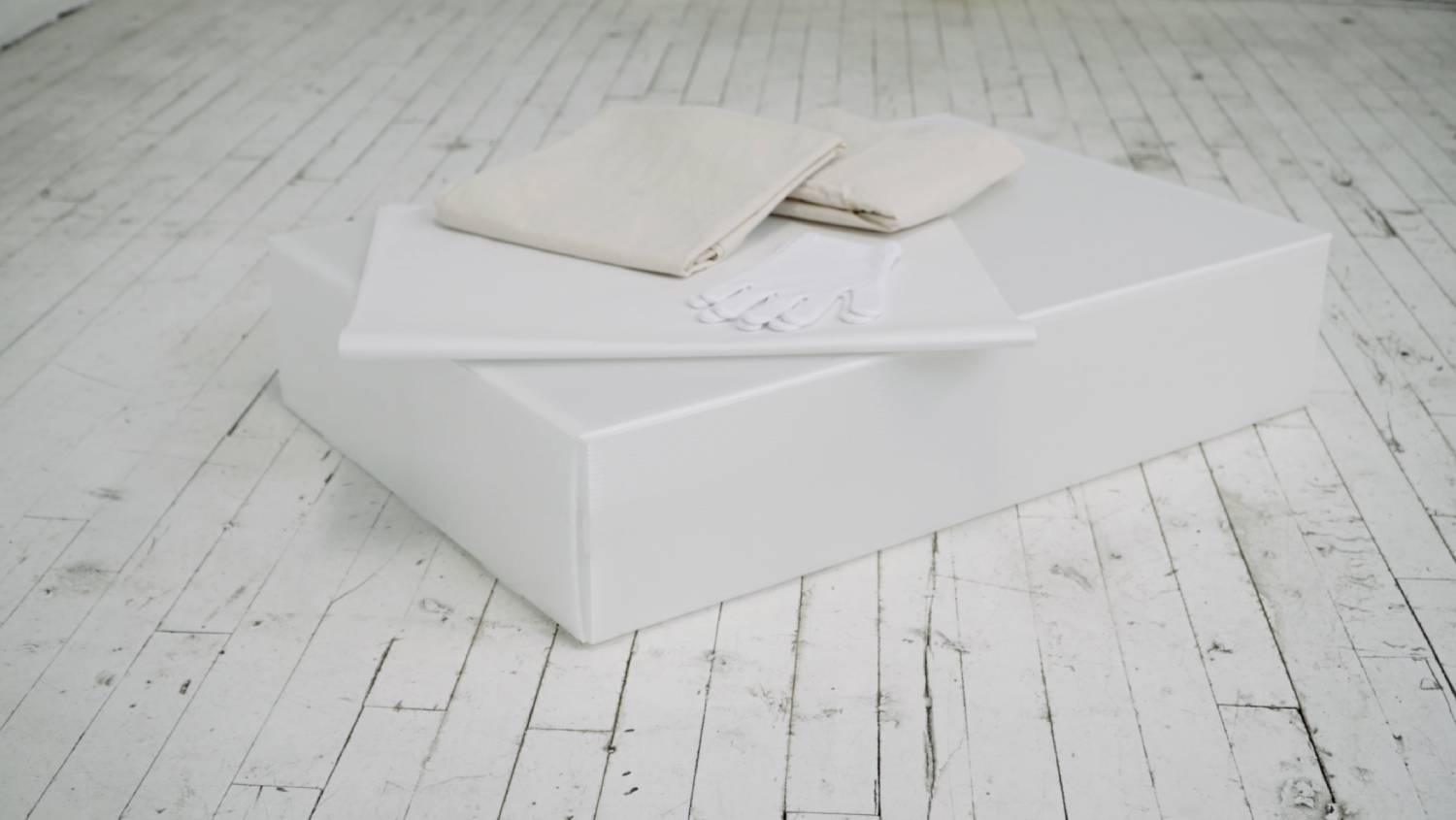 At Busy Bee Gold
All our kits come with;
A custom-embroidered muslin bag with your name and special date.
Cotton gloves to handle your wedding gown.
An abundance of acid-free, un-buffered tissue for extra protection against oils and acids.
Busy Bee Gold
Has been featured and trusted by